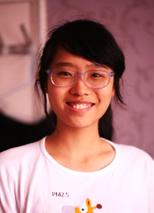 Posted on September 25, 2013 by Chong Qi in About us, Diploma Work, News, Research.

Ms. Hongjie Li and Huiting Zhang, both of whom are students from Tsinghua University in Beijing, join the group in September, 2013. Hongjie was a PhD student in Tsinghua. She will study experimental nuclear physics within the group for two years and her major is nuclear structure via analyzing the spectroscopy. Huiting Zhang is an […]

Continue Reading... No Comments.